Have a commercial roof that needs a bit of work? Regardless of what sort of commercial roof it is or what kind of commercial roofing services it needs, Empire Contractors has you covered. We truly do everything when it comes to commercial roofing for those in Kentwood, MI. To get an estimate on the project, call us today at (231)-861-7221.
Roof Inspections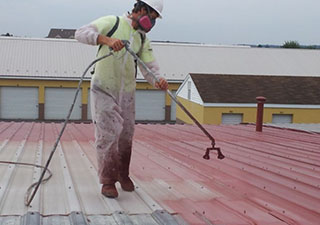 Prior to getting your roof the work it needs, Empire Contractors will need to inspect your commercial roof. After a thorough roof inspection, we will have the information needed to get your roof back to top form. We're a full-service roofing company, so we will be able to provide any type of roofing solution!
Roof Maintenance
With our experienced roofing technicians maintaining your commercial roof, you can expect it to last significantly longer. We formulate roofing solutions to address the unique needs of every roof that we are hired to work on. This is part of what makes us the top option. We will continue to help the people of Michigan get several more years out of their commercial roofs!
Roof Restoration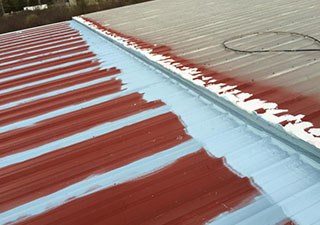 At Empire Contractors, making an old roof look and perform like brand new again is one of the things that we do best! We restore commercial roofs to help people avoid paying to have their roof replaced earlier than is actually necessary. Our roofing technicians have a lot of experience spraying seamless roof coatings onto commercial roofs. This helps improve their condition and will also save our clients money on energy costs!
Roof Replacements
If your roof is in poor condition and can no longer be restored or repaired effectively, Empire Contractors is the top team around to trust for a roof replacement. We work with a variety of commercial roofs and can handle any sort of replacement project. The roofs that are installed by the experienced roofing technicians at Empire Contractors last for decades with no problems!
Call Us Today!
For a roofing project that is done correctly on the first attempt, choose the experienced craftsmen at Empire Contractors. We provide many different kinds of commercial roofing services to those in Kentwood, MI. To find out more, call us today at (231)-861-7221.