Time to get a hand from a dependable commercial roofing contractor in Rockford, MI? Empire Contractors is the top option! We work on metal roofs, single-ply roofing, and more. To get a better idea of the process, feel free to reach out to our team today at (231)-861-7221.
Custom Roofing Solutions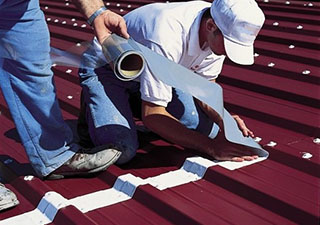 Roofs can develop quite unique and difficult to solve problems. The one-size-fits-all approach often does not work well when it comes to roofing solutions. For the most effective and durable services, you can count on Empire Contractors to tailor solutions for the unique needs of your roof.
Roof Restoration
Choosing the right time to help out a commercial roof with a roof coating is important. Waiting too long could leave you with no other option than to replace your roof. At Empire Contractors, we can help you get a lot more time out of your commercial roof through the strategic use of roof coatings.
Experienced Commercial Roofing Contractor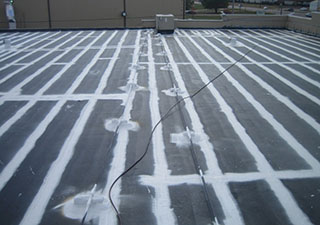 It's always better to hire a roofing team that has a long track record. This way, you can be certain that their work has held up. Meanwhile, newer roofing companies don't have enough projects under their belts to know if their services are actually high quality. If you do not want to take any chances, go with the proven experts at Empire Contractors for your commercial roofing needs!
We're proud to set a high standard for other contractors in the state of Michigan. Business owners and facility managers already have a lot on their plate. The condition of your roof is not something that you should have to spend too much time and energy being concerned over. With Empire Contractors, we'll get your roof the help it needs in a timely manner so that you can move on and put roof problems in the rearview mirror.
Call Us Today!
Getting assistance from a trustworthy commercial roofing contractor can make dealing with a commercial roof significantly easier and less expensive! Empire Contractors will continue to deliver first class results on roofing projects in Rockford, MI. Please give us a call at (231)-861-7221 when you are ready to get help from experienced commercial roofing specialists!