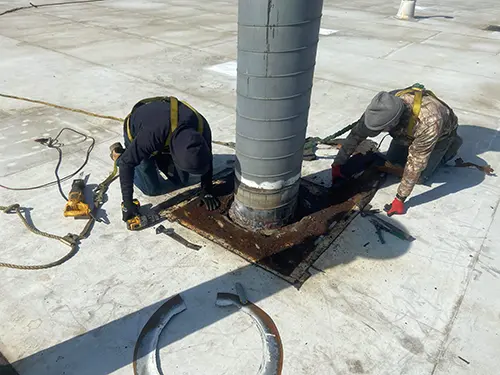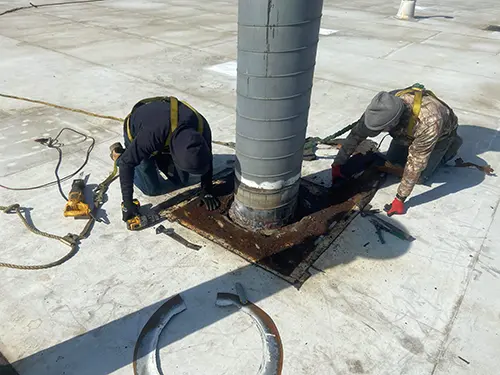 Roofing repairs are a fun subject. As a roofing company, do they really want to make a good repair so that you don't need a full new roof in the future? Do they truly want to give you a great service with a repair to extend the life of your roof?  Or do they just want to "slap some tar" on it and send you a bill?
I've seen huge 40-year-old commercial roof companies do just that. I've seen companies use the wrong material to repair a certain system. I've seen professional companies send out an incompetent repair tech that doesn't know how to make lasting repairs.
And with commercial buildings, sometimes the building manager isn't super motivated to make sure it was repaired correctly. The "fix the leak" request was just another task to check off that day.
At Empire, we take each repair seriously. We want to stop the leak you're having and extend your roof's life until you absolutely need a new one.
We've worked with building owners, making repairs for several years, before recommending the need for a new roof.
Of course, when the time comes for a new roof, we will diagnose it and let you know your options. Whether you leak is small or huge, give us a call this week and let's get it looked at!