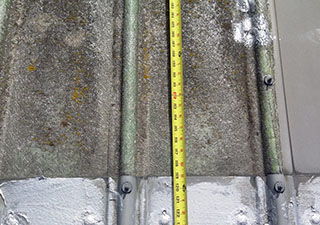 Empire Contractors is one of the most trusted full service commercial roofing company in Michigan! For a longer-lasting commercial roof, it helps to schedule inspections regularly. With our company, this is easy! Just call (231)-861-7221 so that we can sort out a convenient time to provide a roof inspection.
Maintaining A Commercial Roof
When roofs receive timely roofing services, the return on investment can be substantial. Unfortunately, a lot of people wait too long to schedule a roof inspection. This ends up making the repair process more complicated and more expensive. However, roofs that are inspected regularly get their issues repaired sooner. This stops damage from spreading and makes these services more manageable.
Our Services
There is no telling how many different types of roofing services that a roof may need throughout the duration of its lifespan. With Empire Contractors, your roof will always receive the optimal solution given its current condition. That's because our team offers a complete list of commercial roofing services, which includes roof repairs, maintenance plans, roof coatings, and more! Our roofing solutions are offered at great prices and we can give you a free quote on the project.
Our company has been in the commercial roofing industry for significantly longer than most of the other roofing companies in the area. We are legitimized through our extensive track record and phenomenal reputation. Choose Empire Contractors in order to avoid dealing with the hassles that can arise after hiring an inexperienced or unproven roofing contractor!
Timely Project Completion
In many instances, a roof problem can be considered an emergency. After all, if water is leaking into a commercial building, a great deal of property damage can accumulate if it is not fixed quickly. With Empire Contractors, you won't be an afterthought. Instead, our team will get out to your commercial building quickly to get your roof the work that it needs.
Call Us Today!
Getting the experienced roofing specialists at Empire Contractors over to take a look at your roof is simple. All you have to do is call us at (231)-861-7221 to schedule a roof inspection. We are excited to assist more people in Rockford, MI by providing high-quality and cost-effective commercial roofing services!