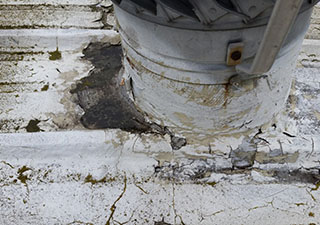 To most business owners and property managers, a roof is like many other assets. They don't generally think about the status of it until a problem arises, then you only repair the immediate needs. However, we like to help you change the way you think about your commercial or industrial roof. If you work with a professional company that can inspect it and address roofing issues before the become a headache, you not only receive a longer service life out of it, but you also save money over the course of its lifespan.
To do this, we recommend regular inspections. The National Roofing Contractors Association (NRCA) suggests that business owners have their commercial roofing units inspected two times a year, after the summer and after the winter. If you are in need of a team that you can trust for your roof inspection of your Whitehall, MI property, turn to the experts at Empire Contractors. You can reach us at 231-861-7221.
Why Roof Inspections Matter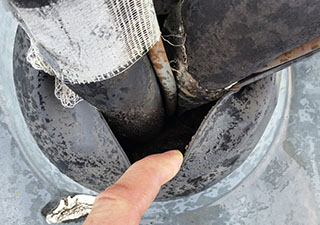 Most commercial and industrial properties have large roofs with many seams, screws, penetrations, etc. Especially with flat roofs that don't have a large slope, water or debris can sit on the roof and quietly cause damage. When you have regular roof inspections, we can address problems in their early stages, before they become costly repairs.
Did you know that water can travel long distances through your facility before you even see signs of a problem? It can cause damage to the roofing membrane, your insulation, your building structure, and more before you even see a water spot on your ceiling! That's why regular roof inspections are so important. Plus, with inspections you'll receive a detailed report of your roofs status which can help you in the event that you file an insurance claim. Your insurance company will be pleased to see you've kept the roof in top condition and took its care seriously.
Schedule an Inspection
If you're ready to work with a professional team of contractors to provide a detailed roof inspection to your Whitehall, MI property, call Empire Contractors. Our office number is 231-861-7221.