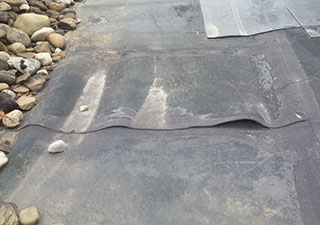 From a simple patch to all-over roof restoration and everything in between, if your rubber roof needs repair, turn to Empire Contractors. With quick and affordable repair solutions, we can help fix up your rubber roof and help it perform back at its best. After all, when you had your roof installed, the goal was to have it stand the test of time. That's why we are here to help you with affordable repair solutions that can keep it in top shape.
If your facility is located in or around Whitehall, MI and you need a rubber roof repair, call 231-861-7221.
Repair or Restore?
If your roof is starting to show multiple signs of wear, it might be time to look into restoration versus just spot repair. Some of the most common signs you will see on your rubber roof include: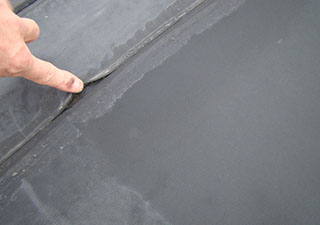 Ponding water
Pooling water under the surface
Cracks, tears, or bubbles
Separation of the seams
Leaks
Loose flashing
Weathering
If you've noticed multiple items, it is best to work with a commercial roofing company that can provide repair solutions that focus on your roof as a whole, not just parts. This is called a roof coating (also known as a roof restoration). With a coating, your roof will have a seamless, waterproof membrane applied directly over your current EPDM roof. It will be sprayed on and the goal is to ensure that your roof is leakproof and protected.
The benefits of roof coatings are nearly endless, but our favorite is that you will breathe new life back into your old, worn roof and fend off roof replacement for years to come!
Call the Experts at Empire Contractors
If you have been searching for a company to provide your Whitehall, MI property with reliable rubber roof repairs, look no further. The team at Empire Contractors is here to provide durable, quality services that you can count on. From the first call, you'll immediately notice our professionalism and top-notch customer service, then you'll schedule an appointment to meet our trained and experienced technicians. From start to finish, we will be here to provide you with solutions you can count on.
Call our office at 231-861-7221 to schedule your rubber roof repair today.