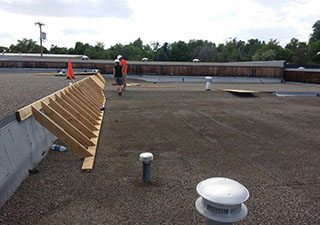 Does your company have a preferred commercial roofing contractor that you can call in times of need for your Whitehall, MI property? If you answered no, the team at Empire Contractors would be honored to fill that spot for you. Each business owner and property manager should always have a go-to contractor for their roofing needs. If any problem arises on your roof, you'll always have someone to call and not have to scramble to find someone you can trust. A storm blew part of your roof off? No problem, you'll have us on call. A leak is damaging the interior of your facility? No problem, you'll have us on call.
Many other business owners trust us with their roofing needs. If you're ready to join them, give us a call at 231-861-7221.
About Our Team
From the first call, all the way through project completion and beyond, you'll immediately feel like family. Our friendly customer service will help you in your time of need and schedule an appointment to get one of our trusted roofing technicians out to your facility. We value experience and professionalism and want our clients to feel safe. That is why each project begins with a safety plan, and we're fully insured to keep everyone safe. On top of our safety plan, our team provides the following to each customer: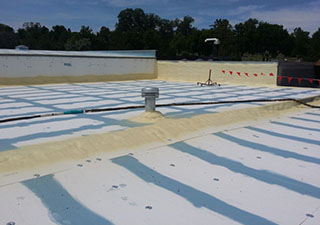 Individualized roofing solutions for each roofing unit
Open lines of communication throughout each stage of the project
Trusted materials and services
Warranties that are backed by our reputation and manufacturers
Efficient project completion
And more
We hope that you notice the difference and see that there aren't very many companies around that match our quality and professionalism.
Our Products
While we believe that hiring the proper contractor can make or break your roofing experience, this is also true for materials. If a contractor uses products that haven't been properly tested in the market, you could be left paying for a new roof too soon. That's why we only utilize products that have been proven to stand the test of time and are backed by the best warranties available. They're also made here in the USA and are backed by warranties that you can count on.
To experience the quality that Empire Contractors provides, please call us at 231-861-7221. We'll be honored to be the go-to commercial roofing contractor for your Whitehall, MI property.