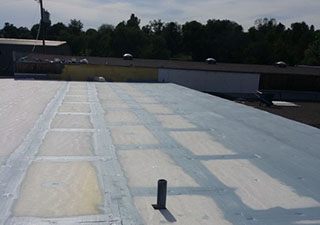 The team at Empire Contractors is proud to offer our clients in and around Whitehall, MI with trusted commercial roofing services. We have been serving the area for the past two decades and would be happy to add you to our list of happy clients. If you'd like to have one of our trusted team members come to your facility and provide a detailed onsite inspection, please give us a call at 231-861-7221.
Competitive Pricing
We are proud to offer our clients the highest quality products around, paired with superior workmanship. While most other companies would try to squeeze every last penny out of you, our team likes to keep these services affordable. We care about your bottom line and want to make you clients for life. Our goal is to ensure your roof is fully functioning and that you know you have a contractor on your side for any troubles that may come your way.
Roofing Services
We provide free inspections and estimates to all our clients in Whitehall, MI. During the inspection, we'll make note of any trouble spots and provide you with a list of solutions to rectify the problem. Some of our most popular services include: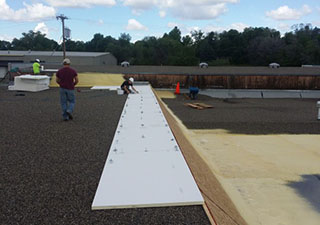 Leak Detection and Repair – We'll find that pesky water infiltration and put a stop to it, helping your roof be watertight once more.
Roof Restorations – If your roof is moderately aged but keeps having spot repairs, it might be time to consider a restoration. These roof coatings are applied over your current roof and will help breathe new life back into it. Since they're seamless, they are fully watertight.
Roof Replacements – Sometime a roof is too damaged, whether from weather, age, or other factors. In that event, our team is here to provide you with different roofing solutions and customize them to the needs of your facility
Call Today to Learn More
If you could benefit from some of our commercial roofing services, we'd love to tell you more about how our team can help you. All it takes is a call to 231-861-7221 to get started.