Empire Contractors have been providing top-notch roofing services for over twenty years now. Our roofers have a ton of experience with single-ply roofing. If you are on the search for some single-ply roofing experts in North Muskegon, MI, give our qualified team a call today at (231) 861-7221.
About Our Team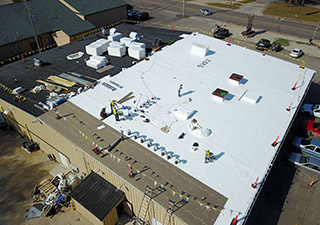 Our company likes to set the standard high for other roofing contractors in the area. We do so by always bringing our best to each project, regardless of how big or small it might be. Our roofing specialists are all completely licensed and insured and have been formally trained in single-ply roofing installation.
Empire Contractors has been around for quite some time now. We've managed to build on our excellent reputation with a consistent customer service record, high-level craftsmanship, and great prices. We also recognize that many roof issues require fast attention. Therefore, we make a strong effort to get to each client in a timely manner.
Types Of Single-Ply Roofing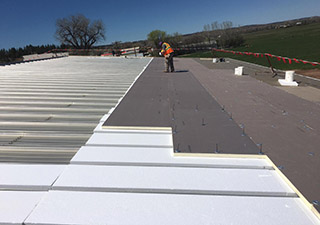 There are several kinds of roof systems that fall into the category of single-ply roofing. EPDM is a common kind of single-ply roofing that is affordable and long-lasting. Next, there is TPO which is known for its white surface that leads to a more energy-efficient building. The third common type of single-ply roofing is PVC. PVC roofs are flexible and very resistant to chemicals.
Roof Coatings
If you are online looking for a roofing company to fix up your single-ply roofing system, a roof coating might be the best solution. Restoring a roof with a roof coating is a cost-effective way to have it lasting far longer. Here at Empire Contractors, we restore single-ply roofing systems with high performance roof coatings.
Call Us Today!
Empire Contractors is a top-rated roofing company offering a variety of high-quality commercial roofing services. To hear more about our company, please reach out to us today at (231) 861-7221. We'd like to take on new single-ply roofing projects in  North Muskegon, MI.