Looking to get your roof checked out by a team with a proven track record? If your building is in South Haven, MI, call Empire Contractors at (231) 578-4760 for a thorough roof inspection. We are a full-service roofing company that will find a cost-effective solution for your commercial roof!
Our Roof Inspections
In order to prepare your roof for each winter, you should set up a roof inspection from an experienced roofing company like Empire Contractors. We'll have a look at your commercial roof and recognize what type of work it needs in order to remain leak-free. Our roof inspections are complete and will allow our roofers to maintain the condition of your commercial roof!
Roof Restoration
After we have inspected a commercial roof, we often find that restoring it is the best path to take. Our craftsmen apply roof coatings that are extremely effective at preventing roof leaks. Plus, they are lightweight, non-disruptive, and affordable! With a new roof coating, you will likely notice significant savings on energy bills.
About Empire Contractors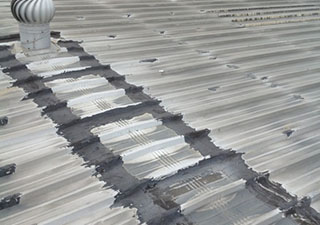 There are not many roofing companies that do it well top to bottom. Empire Contractors is one of the rare exceptions. From our craftsmanship to our customer service, everything that we provide is top quality. We also only use proven roofing products and maintain competitive prices for the people of Michigan! Our team has managed to keep a flawless safety record as we tackle more and more commercial roofing projects.
Since we offer a complete list of roofing services, you can reach out to us anytime your roof has a problem. Our roofing experts have experience with single-ply roofing, metal roofs, and more! With our team taking care of your commercial roof, you'll get the most out of it and will wind up spending significantly less on your commercial roof.
Call Us Today!
If you are prepared to schedule a roof inspection from Empire Contractors, just call (231) 578-4760 today! Our experienced roofing specialists will figure out what your roof could use in order to help it withstand several more years. We look forward to helping more people in South Haven, MI make the most out of their commercial roofs!