If you have a commercial roof that you would like to see last longer, hiring an experienced team like the one at Empire Contractors to apply a roof coating is the way to go! We handle roof restoration services and much more for those in South Haven, MI. For an estimate on a roof coating, call us at (231) 578-4760.
Lower Utility Costs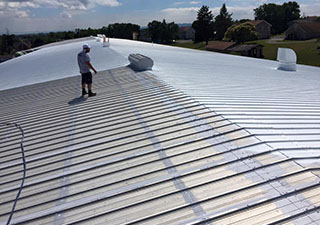 When applied by the experts at Empire Contractors, a roof coating can have a great impact on your commercial building's energy efficiency. We have seen throughout the years that roofs that are restored with a roof coating can lead to significant savings on utility costs. This is just another reason to invest in a new roof coating!
Stop Roof Leaks
A lot of people are sure that they need to replace their roof once it begins to leak on a regular basis. However, there is often a lot that our team can do to improve the condition of a roof and prevent a premature replacement. A roof coating is definitely one of the best ways to get the most out of a roof. Empire Contractors will apply a seamless roof coating to stop your roof from leaking for years!
Roof Restoration Professionals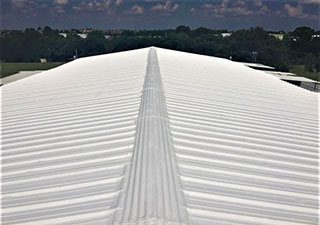 The roofing specialists at Empire Contractors know how to get the most out of commercial roofs. If you choose us to handle roof inspections, our experienced craftsmen will recognize when the time is right for a roof coating. We have had a history of success fully restoring many types of commercial roofs!
Choice Roof Contractor Group
Empire Contractors is an endorsed member of the Choice Roof Contractor Group. This is a testament to our years of consistent workmanship and our ability to provide our clients with exceptional project results. We have the best roofers, use top quality materials, and are dedicated to being the top commercial roofing option in the state of Michigan!
Call Us Today!
Looking for a proven roofing company that can apply a roof coating to your commercial roof? Empire Contractors is the leading choice for the people of South Haven, MI! We let our impressive track record speak for itself — just call (231) 578-4760 to learn a bit more about our services!