Empire Contractors is a company that can adjust on the fly to better service the people of Manistee, MI. For example, due to Covid-19, we are continuing our business as usual while making adjustments to help keep everyone safe. This includes no-contact roof inspections and estimates. For a thorough roof inspection, call our team today at (231) 578-4760.
Know When to Restore Or Replace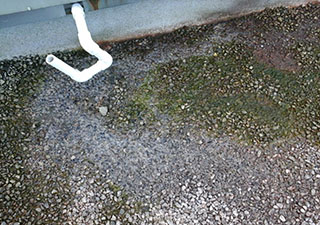 If you restore a roof at the right time, you can add several additional years to its lifespan. However, wait too long and your roof will need to be fully replaced. To ensure that you do not miss this window, roof inspections should be scheduled on a regular basis. Usually, two times per year is enough to stay ahead!
With the roofers at Empire Contractors, who have over two decades of roofing experience, your roof is in good hands. We'll take a complete look at the condition of your roof and sort out the optimal solution to any of its issues. Scheduling a roof inspection with us is easy!
Our Services
You never know what a roofing company is going to find when they inspect your roof. That's why it makes sense to choose a company that is ready for anything. Here at Empire Contractors, we offer a complete list of commercial roofing services. In other words, we'll be prepared to provide the best solution after we figure out what is going on with your roof.
Roof Leak Detection
A lot of roofing companies miss a leak or two when they are inspecting a roof. Just because your roof is leaking doesn't mean finding the leak, or all of the leaks, is easy. However, Empire Contractors has a team of commercial roofing specialists who are dedicated to locating leaks and repairing them. Our thorough roof leak detection makes for successful results!
Call Us Today!
Whenever you need your roof inspected in Manistee, MI, Empire Contractors is just a quick phone call away at (231) 578-4760. We are qualified to handle all types of commercial roofing projects and can give you a free estimate on a roof coating, roof replacement, or whatever it is that your roof needs.