Roof restoration can be unbelievably effective when you hire the right company for the job. Empire Contractors is an industry-leading commercial roofing company that restores commercial roofs with roof coatings. If you are looking to get a roof coating for your commercial building in Manistee, MI, give us a call today at (231) 578-4760 for a free project estimate!
Lower Energy Costs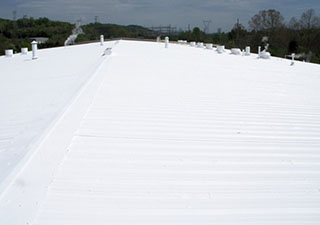 A lot of people opt for a roof coating because they want to restore the condition of their roof. This is a great reason to get a roof coating, but it is not the only reason. Since roof coatings make for very reflective roof surfaces, your roof and building will be kept a lot cooler. This means significant savings on energy costs!
Other Roofing Services
Aside from restoring commercial roofs, Empire Contractors also repairs, maintains, and replaces them. We do it all, which makes it easier on our clients. Just set up a couple of roof inspections from our team each year and your roof will always get exactly what it needs!
Roof Restoration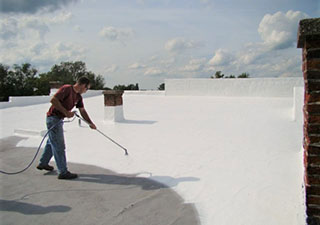 Bringing a roof back to top condition is made easy by Empire Contractors. We use roof coatings to quickly, effectively, and affordably restore commercial roofs. A roof coating is applied with a spray gun and becomes a seamless layer of protection. This membrane will stop roof leaks, extend the lifespan of your roof, and even improve the energy-efficiency of your commercial building!
Avoid Premature Roof Replacements!
A lot of commercial roofing contractors out there tend to recommend roof replacements prematurely. If a roof is still in relatively good condition, there is no reason why it can't be restored or repaired. Here at Empire Contractors, we try to help our clients avoid costly roof replacements when they aren't yet necessary. We use an array of roofing solutions to improve the condition of commercial roofs, including repairs, maintenance, roof coatings, and more!
Call Us Today!
Empire Contractors continues to show why it's one of the top choices in Michigan. We are always prepared to take on new roof restoration projects in Manistee, MI. For a roof coating or any other sort of commercial roofing service, call us today at (231) 578-4760.