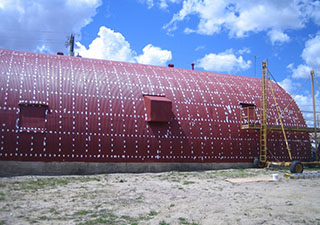 Sometimes it takes a few bad experiences with different commercial roofing companies before people realize the importance of finding one that holds a solid reputation in the area. But we wouldn't want this to happen to you so just reach out to Empire Contractors as they have been giving clients in Michigan premium roofing help since the late 1990's. If you have a roof that needs some work in Ludington, MI, give us a call at (231) 861–7221.
Our Services
Regardless of the type of roofing service that your commercial building requires, we have you covered. Every successful roofing project starts with a thorough roof inspection. At Empire Contractors, we recommend choosing us to inspect your roof a couple of times per year. This will help our team stay on top of necessary repairs, maintenance, and other services.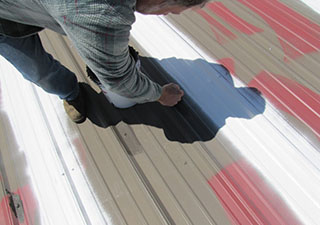 Roof restoration is one of our main areas of expertise. Not only do we know how to apply seamless roof coatings that are effective at fully restoring a roof, but we also know exactly when to apply them. Knowing both of these are key to getting as many years as possible out of a roof. Plus, restoring your roof with a roof coating will improve the energy-efficiency of your building due to the increase in roof reflectivity.
Of course, we also handle repairs of all kinds. Whether your roof is suffering from seam separation, a hole in the membrane, ponding water, or loose flashing, the experienced roofers at Empire Contractors will have your roof fixed up right. We also customize maintenance plans to suit specific roofs perfectly.
About Our Company
Empire Contractors has been established as one of the top roofing companies because of our endless commitment to quality. With over two decades worth of proven results and a team of fully insured and licensed roofers, we are the kind of people that you should want to hire. We also hold a strong customer service record and are known best for our exceptional craftsmanship on every project that we take on.
Call Us Today!
There are plenty of commercial roofing companies in Ludington, MI that are looking to bid on new jobs. However, most of them have a tough time competing with our low prices, reliability, and experience. We're the safest bet for anyone looking to have their roof installed, repaired, or restored properly. Just call us at (231) 861–7221 to find out more!