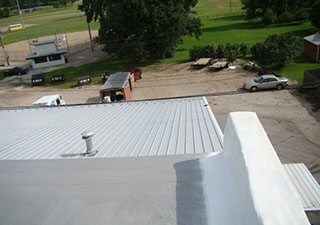 In Kalamazoo, MI a lot might happen to your companies commercial roof. The biggest issues that we have seen commonly involve cold weather. The cold weather we usually see pushes the best roofing materials to the extreme max. Even when the temperature is below freezing the sun light might also damage your companies commercial roof. There is no break from the weather for commercial roofing systems throughout Kalamazoo, MI and the surrounding areas. That is why Empire Contractors give you a wide array of commercial roofing systems that help our cities buildings while helping the amazing people who keep those buildings up and running. Contact us today at (231) 861-7221 to get a free roof evaluation.
We Are a Full-Service Commercial Roofing Company
At Empire Contractors we do it all and provide a commitment to service that is hard to find anywhere else. Our experienced technicians make sure that they pay close attention to little details. Customer satisfaction is our main goal from start until finish. We do the job properly the first time so you won't have to call us multiple times. We respect commitment to our clients. We are affiliated with the Choice Roof Contractor Group and the Better Business Bureau rates us with an A+. Your satisfaction is very valuable to us, so we will give you our services with correctness. No matter what kind of commercial roofing service your company needs, we have the correct people with all the information and who gets the job done properly. If you would like us to perform our work on your commercial roof, contact us today at (231) 861-7221.
Empire Contractors Services Offered in Kalamazoo, MI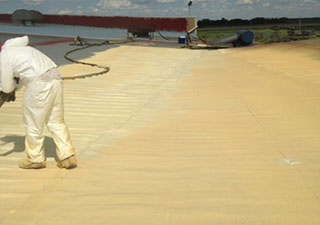 Commercial roof inspection services
Commercial rubber roof services
Commercial flat roof service
Commercial metal roofing service
Commercial grade elastomeric roof coatings
Commercial roof applications of single-ply roofing
Custom commercial maintenance plans
Commercial spray foam roofing service
And much more
Our main goal is to make sure that we satisfy our clients with everything we do. We do all the services for commercial roofing. Empire Contractors are a crew that you can trust to do the job properly and cause little to no disruptions to your company. Contact us today at (231) 861-7221 for any commercial roofing service needs you have in the Kalamazoo, MI area.