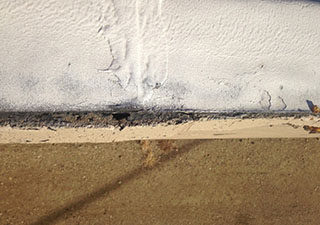 Empire Contractors is West Michigan's go-to commercial roofing company. As a company that has been around for decades, clients know that they can expect top-notch customer service, exceptional craftsmanship, and timely project completion when they choose us for any of their roofing projects. If you have a commercial building in Kalamazoo, MI that needs roof work, call (231) 861-7221 today to schedule a roof inspection.
Premium Roof Leak Detection
Nothing can replace experience. Our roofing specialists have been in this industry for such a long time and they know the best way to go about inspecting a roof so that it is diagnosed accurately. Our thorough roof leak detection is sure to pinpoint any leaks so that we can fix them before water damage can spread.
The Importance Of Routine Roof Inspections
Roof inspections aren't only for when you notice that your roof is leaking. They are also meant to be scheduled regularly so that experienced roofers like the ones at Empire Contractors can stay on top of necessary repairs and maintenance in order to prevent costly problems from developing in the long run. With these routine roof inspections, your roof is bound to last a lot longer.
Roof Restoration
When you hire Empire Contractors to inspect your roof every 6 months or so, we'll know exactly when to recommend certain services that will help maintain the condition of your roof. For example, when applied at the right time, a roof coating can give a roof an additional 10+ years of watertight performance.
Other Services
On top of roof inspections and roof restoration, the roofers at Empire Contractors also handle repairs, maintenance, and even roof replacements. We often customize roofing solutions that suit the specific roofs of our clients. Established all the way back in 1998, Empire Contractors is a roofing company that you can always trust to provide the very best roofing services.
Call Us Today!
The team at Empire Contractors looks forward to working on more roofing projects in Kalamazoo, MI. If you are looking for a reliable roofing contractor that you can trust to give your roof a completely thorough roof inspection, give us a call at (231) 861-7221. We will get over to your building and carry out detailed inspections with the utmost due diligence!