Rubber roofs are used on plenty of commercial buildings through North America. Empire Contractors has been a leader of the commercial roofing industry for quite some time. For expert roofing technicians in Rockford, MI, call us today at (231)-861-7221. Our team can deliver a flawless rubber roof repair soon after you reach out!
About Rubber Roofs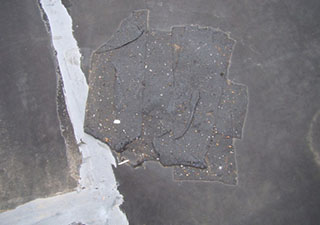 This type of roof system is rolled out in very wide strips, leading to more seamless coverage. Rubber roofs have been a low slope solution for a very long time, and are still used to this day because of their effectivity. These membranes are durable, cost-effective, and help to lower energy costs!
Roof Leak Detection
Empire Contractors has a great history of locating tough-to-find roof leaks and providing long-lasting solutions. We examine every part of a rubber roof to pinpoint all of its problems. This enables us to provide thorough solutions. Our leak detection is first class and we will continue to deliver excellent results to the people of Michigan!
Save Money!
With experienced commercial roofers, you'll save on your commercial roof. Our cost-effective roofing services help to minimize costly roofing expenses. Since we get the job done right on the first visit, you won't be dealing with the hassle and costs that come along with poor craftsmanship! Instead, we'll get the most value out of your roof with highly effective roofing solutions at great prices!
Why Empire Contractors?
If you have a rubber roof that needs work, contacting the experts at Empire Contractors is the first step to getting it back into excellent condition. We get out to people soon after they reach out to us so that they can have their roof problems resolved quickly! Our formally-trained roofing technicians are the best at what they do and will continue to deliver first class project results to clients across Michigan.
Call Us Today!
Hoping to get more years out of your rubber roof before having to get it replaced? Empire Contractors is the top option for anyone in Rockford, MI who has a commercial building that requires a rubber roof repair. For commercial roofing services from experienced, honest, and dedicated roofing technicians, call us today at (231)-861-7221.