If you are hoping to set up a roof inspection for some time in the near future, go with Empire Contractors. We always give our best effort to get out to our clients quickly after they call us at (231) 578-4760. We have decades of experience and you can trust our certified installers for top-notch craftsmanship!
Our Services
Empire Contractors is an industry-leading commercial roofing company that can help with any kind of roofing service. Our roofers are well-rounded and are qualified for any type of project. We'll keep your commercial roof in top condition and help you get as much value as possible out of it!
Thorough Roof Inspections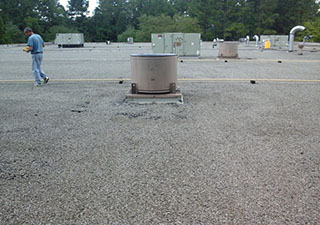 Roof inspections can vary quite a bit in quality. This largely depends on who you hire. Empire Contractors has a track record that speaks for itself! Our experienced roofing specialists are the kind of craftsmen you should look to hire to keep tabs on your roof! We'll make sure that everything is in order and will always recommend the best service given your roof's needs.
Since our roofing specialists have had years of experience on a variety of commercial roofs, we have sorted out a huge number of commercial roof issues. We work on single-ply roofing, metal roofs, and more! If you need a team to come by and figure out the cause of your roof's problems, simply set up a roof inspection! We like to make the process of getting a commercial roof back to top condition as easy as possible for the people of Michigan!
About Our Company
Empire Contractors makes the decision easy for the people of Michigan with roofing services that are low in cost but high in quality! We are proud to offer a complete range of commercial roofing services and our roofers are confident that they can handle any sort of roofing project.
Call Us Today!
Setting up a roof inspection isn't a hassle, nor is it time-consuming when you go with the professionals at Empire Contractors! If you believe that it is time to schedule a roof inspection for a roof in Plainwell, MI, just give our experienced team a call today at (231) 578-4760. We are prepared to deliver more cost-effective solutions!