If you have a commercial building in Plainwell, MI that needs a roofing service, Empire Contractors is the top option. We offer a range of roofing services and continue to deliver first class services at excellent prices. For an experienced commercial roofing contractor, call our experts today at (231) 578-4760.
Free Roof Inspections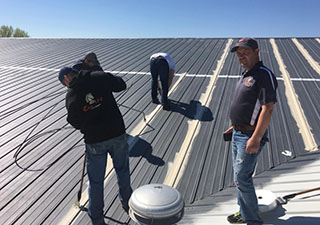 Certainly, having a roof inspected on a regular basis is essential to keep that roof in top condition. When inspections are not scheduled regularly, a roof's condition can begin to deteriorate without you even knowing. Empire Contractors inspects commercial roofs for free. We will always get your roof any services that it may need and nip problems in the bud!
Roof Restoration
The list of benefits that comes from restoring a roof goes on and on. Lower energy costs, fewer roof leaks, and a longer-lasting roof are a few of the things you can expect with a new roof coating! The craftsmen at Empire Contractors are true professionals and can be counted on for impeccable roof restoration services!
Roof Replacements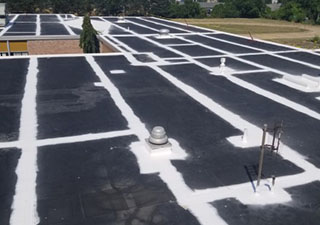 Need a brand-new roof? This is no problem when you hire the experienced roofing specialists at Empire Contractors for the project. We'd be happy to give you an estimate on a roof replacement! Our team has loads of experience replacing a wide variety of commercial roofs and continues to install long-lasting roof systems in the state of Michigan!
Timely Services
Empire Contractors is always a company that you can depend on for fast roofing services. No one wants to wait to have a roof leak repaired! We get out to people quickly to help stop problems early on. Our roofing specialists will stop problems from spreading and will help your commercial roof last longer with effective roofing services at great prices!
Call Us Today!
Finding a commercial roofing contractor that you can trust for honesty, fair prices, and timely roofing services can make a huge difference! Empire Contractors looks to help those in Plainwell, MI get the most out of their commercial roofs with a range of effective roofing solutions. Just call us today at (231) 578-4760 to find out a bit more about what we can do to help!