If you own or manage a building here in the Kentwood, MI area, then you likely know having a dependable roof atop your building is essential anytime of year, but it's especially important going into our two wettest seasons, winter and summer. With fall right around the corner, now is a great time to call the team of professionals at Empire Contractors and schedule your roof for a professional inspection today. This will allow our roofing experts to make sure any repairs or services your roof requires can be completed before the snow arrives. Give us a call today at (231) 861 – 7221 and we'll make sure your roof is properly prepped for the coming season!
Inspect to Save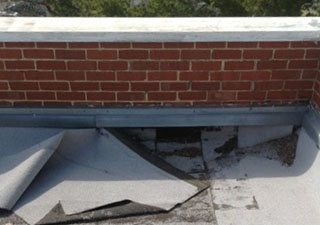 Keeping your roof regularly inspected by professionals is crucial to its success. At Empire Contractors, we follow industry guidelines and recommend to our customers that they have their roof inspected at least twice each year, it's also ideal to have your roof inspected after any major storm or weather event. These routine inspections will allow any issues to be caught and resolved early on, meaning your costs will stay low and your roof and building will stay in great shape. These inspections also allow our roofing contractors to know when the ideal times for services are, when we restore your roof with a durable roof coating, you'll be able to get years extra from your roof! Roof coatings are a great way to get the most from your roof and when you have one applied by our team, they are always done flawlessly. When you trust your roof to us, you can be sure our experts will make sure it always gets what it needs to provide year-round protection.
Reach Out Today
If you have a roof in need of inspection in Kentwood, MI, you can rest easy knowing the team at Empire Contractors will deliver a thorough inspection along with honest and affordable answers and solutions. We bring the community a full list of long-lasting roofing services and we'll make sure you always have a trustworthy roof atop your building. Schedule an inspection today, reach out at (231) 861 – 7221.