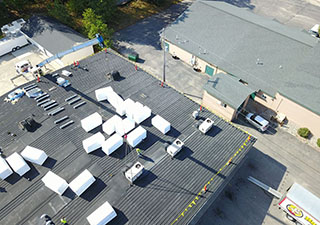 Looking to have your current commercial roof replaced with a single-ply roofing option? At Empire Contractors, we think that's a great choice as single-ply roofing systems are all durable options that can keep you protected for decades. At Empire Contractors, our roofing contractors are all trained and very experienced in the various types of single-ply roofing systems and we'll make sure you get one that works well for you! With more than two decades of experience delivering quality roofing services and solutions to the Wyoming, MI community, our team knows what it takes to help roofs succeed in our climate. Don't need a new roof but need your single-ply roof or other type of roof serviced or repaired? No problem! As a full-service roofing company, we do it all and we'll make sure your roof is ready for the coming winter. Give us a call today at (231) 861 – 7221, we'll take care of all your roofing needs with ease!
Know Your Options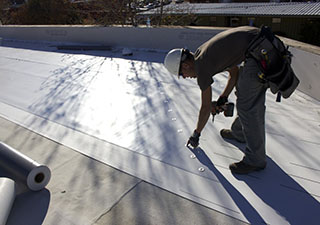 At Empire Contractors, we're proud to offer our customers a long list of reliable roofing system options. We know it can be overwhelming when it comes time to choose a new roof for your building, but our knowledgeable roofing professionals will listen to your needs and help you choose the best one for your needs and budget. If you need a new roof that will hold up against the grease atop your restaurant, a PVC roof is likely the best choice. If you'd like to go with the most cost-effective option that still offers durable, trusted protection, a rubber roof is the way to go. Whatever your needs, we're sure we've got a roof that will work perfectly for you and we'll make sure it's installed quickly and flawlessly! You can count on our professionals to get things done in a timely manner anytime you call on us!
Reach Out Today
Whatever your single-ply roofing needs are, you can trust in the professionals at Empire Contractors to handle them all. We offer a complete list of roofing services and solutions for all types of commercial roofing systems which means your roof will get the specific care it needs to last. For service in Wyoming, MI, reach out today at (231) 861 – 7221.