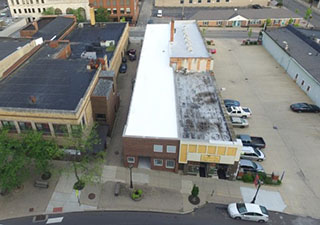 With the fall season quickly approaching, now is a common time for building owners and property managers to start stressing about the condition of their building's roof. At Empire Contractors, we work to bring our customers year-round protection and one of the ways we can continue to do this with ease is with our incredible roof coating solutions. Our roof coatings will help your roof succeed season after season and they'll deliver watertight protection all winter or summer long, giving you the peace of mind you deserve! Find out more about our roof coating services or schedule an inspection to learn if your roof could use a coating before the winter is here! For superior service in Kentwood, MI, reach out to the Empire family at (231) 861 – 7221.
Trusted Products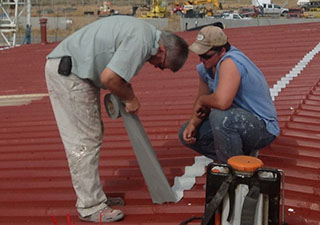 At Empire Contractors, another way we continue to bring our customers trusted protection is with the high-quality products we offer. We are always researching new roofing trends, products, and services so we can be confident we're bringing you and your roof the best. With our professionally trained roofing contractors working on your roof with only the finest roofing products available, your roof will be set up for success anytime we've done the work. It's our goal to help you get a long life from your roof and we'll work to keep it in peak performing condition throughout its life.
Our roof coating services are second to none and continue to be some of our most popular as they're cost-effective and have an incredible list of benefits to offer. With a fresh roof coating from our team, you'll have a watertight roof that's ready to keep you dry and protected with confidence. These roof coatings are so lightweight that they can typically be reapplied years down the road to deliver the same great protection. Learn more about your roofing options, call Empire Contractors today!
Call the Experts
With such a major investment, it makes sense to put it in the hands of the experts. At Empire Contractors, we've been delivering the best roofing services around to the people of Kentwood, MI for more than two decades and we look forward to bringing your roof back to life with our roof coating solutions. Call today at (231) 861 – 7221.