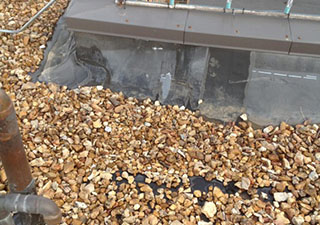 It's hard to believe, but spring is here! We all love to see the snow melt and the flowers appear, but it can be a stressful time if you have a roof that has taken on any damage over the long, icy winter. The spring season is an ideal time to have a roof inspection performed as it allows any damage to be taken care of while making sure your roof is ready to protect your building all summer long. When you call on Empire Contractors for your next roof inspection, you won't have to worry about a thing. Our professionally trained roofers know exactly what to look for when inspecting your roof in its entirety and guarantee no issue will go unfound. Even the smallest issue can cause major problems when left to sit for any extended period of time and we will make sure that doesn't happen. If you have a building in Battle Creek, MI, you won't have to stress about a thing when you call on Empire Contractors for an inspection, reach out today at (231) 861 – 7221.
Budget Friendly Solutions
At Empire Contractors, we're proud to offer a complete list of services and solutions that will help to keep your roof performing properly for years. We know that your roof is a major investment and we do our best to keep your roofing costs to a minimum, one way we help to keep your budget happy is to offer budget friendly solutions! Our fully customizable roof maintenance plans help save our customers money year after year while also ensuring your roof is always getting the care it needs. These plans also allow you to be in control of your commercial roof! When you call on us for your roofing needs, you and your roof are in the best hands around!
Schedule an Inspection Today!
If you're worried about the condition of your roof or if you know it's been a while since you've had a professional roof inspection, give the expert roofers at Empire Contractors a call today. We will get your roof inspection scheduled at a time that works well for you. Once your roof has been inspected, you will receive a complete and detailed report so that you know everything going on with your roof. We will let you know if there are any services or repairs that should be handled immediately as well as anything that could be an issue down the road. Trust your roof to the professionals that your neighbors in Battle Creek, MI rely on, call today at (231) 861 – 7221.