The roofers at Empire Contractors have experienced and resolved all sorts of flat roof issues. If you have a commercial building in Manistee, MI that requires a flat roof repair, give our team a call today at (231) 578-4760. We also provide free estimates on roof coatings, roof replacements, and other commercial roofing services!
Flat Roof Experts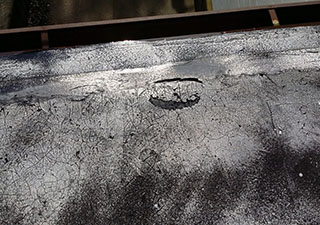 With over two decades of commercial roofing experience, Empire Contractors has a team of qualified roofing specialists. We have ample flat roof experience and continue to show why we are one of the top commercial roofing companies in all of Michigan.
Save Time on Your Roof!
If you have a commercial building, there is probably already a lot going on for you. Having to worry about roof leaks and other roof problems can be a stressful distraction. With Empire Contractors, we'll find long-lasting solutions to any of your roof's issues. This means fewer roof leaks over the years as well as cheaper roofing services. The earlier you reach out to us, the more effective we can be at maintaining the condition of your commercial roof.
Roof Restoration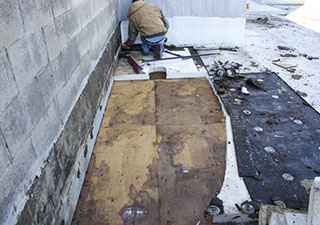 By restoring a flat roof, you'll see a significant improvement in its overall condition. It will also look a lot nicer! Here at Empire Contractors, we apply even and seamless roof coatings to help get the condition of commercial flat roofs back to where they need to be in order for it to last years longer.
Roof Inspections
A flat roof may need a range of roofing services over the course of its lifespan. In order to get these services within the correct timeframe, regular roof inspections should be scheduled. This will allow the roofers at Empire Contractors to figure out the best way to maintain the condition of your roof. We'll also know exactly when to recommend a roof coating or roof replacement.
Call Us Today!
Empire Contractors brings a team of experienced commercial roofing specialists to each project. We're known for our efficient, high-quality, and cost-effective commercial roofing services. We're the top choice for anyone in need of a commercial roofing contractor in Manistee, MI. Call us at (231) 578-4760 for a flat roof repair and more!