Empire Contractors has a crew of roofing specialists offering a range of roofing solutions to those in Rockford, MI. We work with many types of commercial roofs, including a wide variety of flat roofs. If it's beginning to appear that your commercial building could require a flat roof replacement, call us today at (231)-861-7221.
Roof Inspections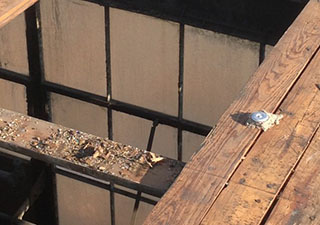 Before we give you a project estimate or professional advice on your roof, we'd first like to come by and inspect it. This will give us the information that we need to deliver the best solutions. We'll analyze the condition of your flat roof and determine if a flat roof replacement is the best course of action.
When it comes to commercial roofing, there is not much that we don't do. Our team is there every step of the way and we even provide emergency services as well as claims assistance. We have a high standing in the roofing industry and our formally trained technicians are capable of formulating customized roofing solutions for better results!
Roof Coatings
In our several years of experience, we've helped people avoid replacing their flat roofs through effective roof restoration. When a roof coating is applied at the right time, it can mean major savings in the long run. That's because restoring a roof with a roof coating is easier and more affordable than replacing it. In addition, roof coatings lead to substantial savings on energy costs!
Flat Roof Experience
Our reputation as phenomenal commercial roofing specialists began decades ago! We continue to display our ability to get projects done right and on time for people in the state of Michigan. Since we have been around the industry for so long, we have seen and solved all types of commercial flat roof issues. When it comes to getting a new flat roof, there is not a more reliable team around!
Call Us Today!
The proven commercial roofing specialists at Empire Contractors have the experience and the track record to handle any sort of roofing project. If your commercial building is located in Rockford, MI and needs a new flat roof, call us at (231)-861-7221. We will take a look at your roof and give you an estimate on a flat roof replacement!