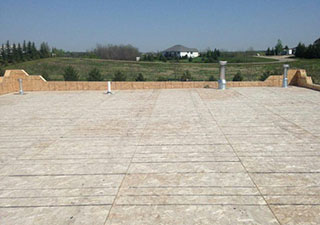 Looking for flat roof replacement specialists you can trust in Manistee, MI or the surrounding areas? Look no further than the team of professionals at Empire Contractors. We are proud to bring superior commercial roofing services to building owners and managers in the area and we'll make sure you have a roof you can trust in once again!
Commercial roof replacements are a major undertaking and it's important to make sure you have professionals getting the job done so you can be certain you will have a roof set up for success! At Empire Contractors, we're here to help you get the most from your roof and we will make sure your new roof gets installed flawlessly so that with proper maintenance, it can have a chance to last for decades as it was designed to.
We know roofs are a major investment and we will always be here to help you protect that investment so that it can keep you protected. Don't let the need for a new roof overwhelm you, trust your roof to the team at Empire Contractors for a smooth experience from the moment you call! Reach out today at (231) 861 – 7221.
Is It Time for a Flat Roof Replacement?
A common question to ask when it comes to replacing your roof is, "Is It Really Time?". We know premature roof replacements are far too common and when you call on us for any of your commercial roofing needs, we will complete a thorough roof inspection to ensure your roof gets exactly what it needs. If we find your roof can keep you protected for a few more years with a roof restoration, we will let you know!
Our goal is to help you save money while keeping your existing roof in great condition for as long as possible. While we strive to keep your roof around as long as we can, we will also never recommend investing in a failing roof. If it is time for a new roof, we will work with you to make sure you get the one best suited for your needs and get it installed quickly, but perfectly. Don't bother yourself with the needs of your roof, trust it to the experts that know everything there is to about roofing! We're just a phone call away and we look forward to working with you!
Call Today
When your commercial building is due for a flat roof replacement, you can be certain that our team at Empire Contractors will make things as pain free as possible every step of the way. We provide a complete list of services throughout Manistee, MI. You're always covered when you choose to work with us, complete replacements or simple repairs, no problem! Give us a call today at (231) 861 – 7221.