Are you a resident in Grayling, MI, a business owner, or both, and are you currently experiencing urgent concerns with your flat roof? Empire Contractors is the company to contact! Call 231-861-7221 right away for all of your flat roof repair requirements. We recognize the value of a sturdy roof for your home, and we're here to offer excellent solutions catered to your unique needs.
In this blog post, we'll explore the value of flat roof repair and the repair procedure provided by Empire Contractors in Grayling.
The Need for Repairing Flat Roofs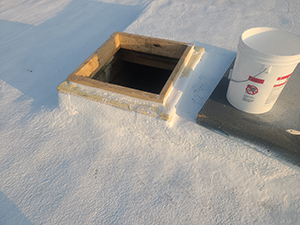 Although flat roofs are a common choice for both commercial and residential structures, they can develop several problems over time. Here are some reasons flat roof repair is crucial:
Leak prevention: Because water pools on flat roofs, leaks can form. This can cause severe water damage to your home and mold formation.
Longer Lifespan: Regular maintenance can extend the life of your flat roof and save you money by avoiding the need for expensive replacements.
Cost-Effectiveness: Fixing little problems is frequently less expensive than completely replacing a flat roof.
Energy Efficiency: A well-maintained flat roof can improve your building's energy efficiency, enabling you to spend less on heating and cooling.
How We Repair Flat Roofs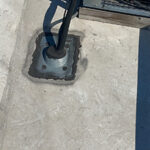 Empire Contractors uses a thorough flat roof repair procedure to guarantee that your roof is returned to its ideal state:
Initial Inspection: To determine the amount of the damage and gauge its general condition, we start by thoroughly inspecting your flat roof.
Diagnosis: After identifying the underlying problems, our knowledgeable staff creates a repair strategy customized to your unique requirements.
Repair: We carry out the required repairs, which may entail replacing damaged roofing materials or patching, sealing, or both.
Waterproofing: To stop future leaks and increase the resilience of your flat roof, waterproofing procedures are implemented.
Quality Control: We carry out post-repair inspections to ensure that the repair work satisfies our stringent requirements for quality.
Call us now!
Making a smart investment in flat roof repair in Grayling, Michigan, can extend the life of your roof and safeguard your home. Trust Empire Contractors to be your partner in solving your flat roofing problems successfully and efficiently. Call us at 231-861-7221 right away to discuss your flat roof repair requirements and take the first step towards a longer-lasting, more resilient, and energy-efficient roof. Let us assist you in preserving the integrity of your flat roofing system!