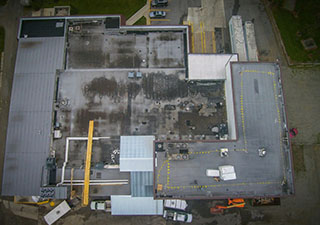 If you have a commercial or industrial building in need of a flat roof replacement in Lansing, MI or the surrounding areas, you won't have to worry about a thing when you call on the team of professionals at Empire Contractors. We've been delivering only the finest workmanship and customer service for more than two decades and our roofers will get your roof the services it needs to continue protecting your building properly, even if that service is a replacement. While a roof replacement is a major service, it's also a chance for a fresh start for your roof. With a flawlessly installed roof that is maintained regularly, you'll be able to have confident protection for decades. Empire Contractors has a long list of available roofing systems so that you can choose the one best suited for your building and budget! Call today for a free estimate or to get more information, (231) 861 – 7221.
We're Ready to Help!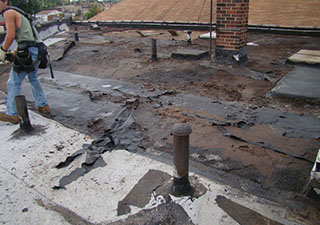 From the moment you call Empire Contractors, we will work to make your flat roof replacement as pain free as possible. We will make sure you are well informed about each different type of roofing system and we'll help you make the best choice. Once you've decided on a roof, we will get to work immediately so that you can trust in your roof once again. We do our best to work around your schedule as we know a roof tear off can be disruptive to your business. We work quickly and effectively, and our team of experts will have your new roof installed in no time. Whenever you have a roof in need, you can rest a little easier knowing we're always here and ready to help!
Reach Out Today
If you've been told you need a flat roof replacement and you're looking for a second opinion, or if you'd like a free estimate, you can trust the team at Empire Contractors for trustworthy and dependable answers and solutions! We've been serving the community of Lansing, MI for 20 years and know that our roofers have the expertise your roof and building need. Reach out today at (231) 861 – 7221.