If you are on the lookout for a commercial roofing contractor that you can trust for timely project completion, excellent craftsmanship, and fair prices, it's time to call Empire Contractors at (231) 861-7221. We offer all types of roofing services that will keep your building stand tall against the test of time.
Roof Restoration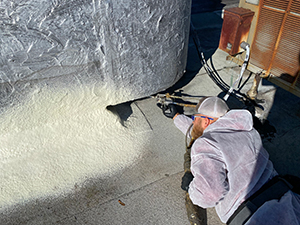 When your building needs roof restoration, Empire Contractors is one of the best options in the state of Michigan. We help with roof restoration services that will have your building protected from the external factors for many years longer! This cost-effective solution is an excellent way to make the most out of an existing roof system! Furthermore, restoring a commercial roof with a roof coating will help reduce your building's energy costs as well.
Roof Replacements
Roof replacement can be a huge and complicated project and even though you might need this service very often but when the time does come, there is no better team to choose than the one at Empire Contractors! We will have your roof replaced the right way, which means setting your commercial building up with a roof that will be able to last decades and ensuring that your business does not go through unnecessarily long downtime.
About Our Team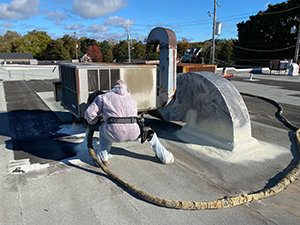 Empire Contractors has earned the trust of many in the state of Michigan by simply providing first-rate roofing services for years. Our roofing specialists are dedicated to being the best at what they do and we will continue to help people save on their commercial roofing needs. Our company offers an array of roofing services, which makes things even more convenient for the people of Michigan!
Commercial Roofing
Commercial roofing is different in many ways than residential roofing. When your project calls for commercial roofing experts, the crew at Empire Contractors is one of the lead options in the state of Michigan! This is because our roofers have years of experience and we only use the best quality materials on the market. To get a quote on any sort of commercial roofing project, please get in contact with our experts today.
Call Us Today!
Empire Contractors is the company to call when anyone in Portage, MI needs a quality commercial roofing contractor! We help with many different types of roofing services and will always find the right solution given your roof's needs. If you want to hear more, you can reach us at (231) 861-7221.