Finding the right commercial roofing contractor to maintain your roof can be super valuable. If you are in Hastings, MI, there is no doubt that Empire Contractors is one of the top options! We have an excellent reputation and offer a full list of roofing solutions. To get in contact with our top-quality roofing specialists, call (231) 578-4760 today!
Experienced Craftsmen
Empire Contractors has a crew of roofing technicians with decades of relevant experience. They have shown the ability to solve a wide variety of complex roof issues. We are always looking for a cost-effective solution in order to lessen the amount of time and money that our clients need to spend on their roofs.
By hiring our team for a project, your roof is going to receive top quality craftsmanship! This means dealing with fewer roof problems and it also means you won't need to worry about paying for a roof replacement any time soon! We'll always do what we can to maximize the lifespan of your roof through effective maintenance, regular inspections, and timely services.
Roof Restoration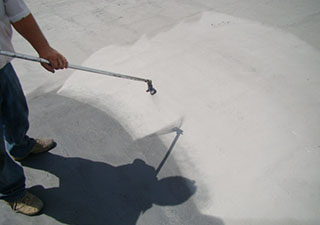 If your commercial roof's condition has started to deteriorate, this can likely be reversed with a new roof coating. The roof restoration professionals at Empire Contractors will recognize if your commercial roof is ready to be restored. From there, we will be able to offer you an estimate on the project.
About Empire Contractors
For over two decades, Empire Contractors has shown the people of Michigan that it is a company people can rely on! We are a great choice because of our experienced craftsmen, excellent customer service, and our wide range of roofing services. You can reach out to us whenever your commercial roof needs help and we'll find the optimal solution!
Call Us Today!
Empire Contractors possesses an exceptional reputation in Hastings, MI thanks to our experienced craftsmen, great prices, and top-notch customer service. If you are looking for fast and cost-effective roofing services from a proven commercial roofing contractor, give us a call today at (231) 578-4760. We will take a look at your commercial roof and find out how we can improve its condition with our custom roofing solutions!