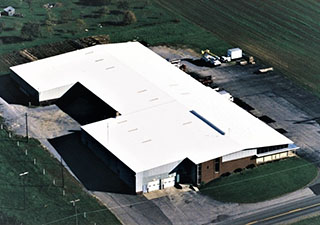 Empire Contractors continues to deliver long lasting, affordable roofing services and solutions to building owners, facility managers, and more throughout Kent City, MI and we're honored to be the team you can trust with more than two decades of service records. We have worked hard to build a team of roofing professionals who are committed to delivering only the finest craftsmanship on every job and we are here to bring you the confidence you deserve having a successful roof atop your building at all times. A few ways we continue to make this happen with ease is with routine roof inspections and our superior roof coating services. Roof coatings are an incredible option that can help maximize the life expectancy of your roof which leads to a great return on your investment! Sounds great doesn't it? Keep yourself stress free with your commercial roof, call our team today at (231) 861 – 7221.
All Around Savings!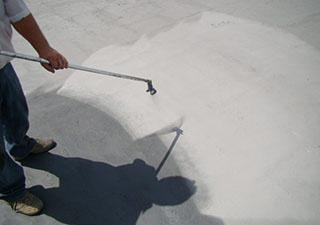 At Empire Contractors, not only do we use only the finest roofing products around for our roof coatings and restoration services, but with our roofers flawlessly applying yours, you can be sure you'll soon see the many advantages they have to offer! Roof coatings are far more cost-effective than a full roof replacement and when done by professionals at the right time, they can deliver the same trusted protection as a new roof. This means you can put off a roof replacement for some time!
Roof coatings are also a great way to help improve the energy efficiency of your roof and building which means you could soon see a savings on your energy costs! With incredible reflectivity, roof coatings help your roof reflect up to 85% of the sun's UV rays. This also often leads to less maintenance costs for your heating and cooling units as they don't have to work as hard heating an improperly sealed building. All around savings are what you get when Empire Contractors is working on your roof!
Reach Out Today
Don't let a roof coating be a bother, they have outstanding benefits to offer and at a great price! Empire Contractors is proud to bring this service to building owners and more in Kent City, MI and we'll make sure you once again have a roof you can trust in! Reach out today at (231) 861 – 7221.