There are plenty of commercial roofing companies in the United States. However, the craftsmanship of these companies can vary greatly. If you are looking for a commercial roofing team that you can trust in Manistee, MI, go with the experts at Empire Contractors. For a free estimate on any type of project, call us at (231) 578-4760.
About Roof Coatings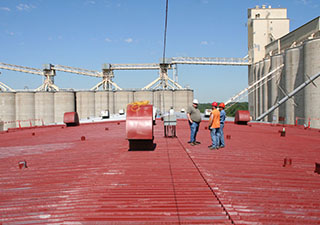 A roof coating is a light membrane that will seamlessly protect and reinforce your commercial roof. Despite being thin and lightweight, roof coatings are strong, low-maintenance, and extremely effective at extending the lifespan of a commercial roof. Empire Contractors has been using roof coatings to great effect for years!
Save On Energy Costs!
A roof coating is one way to save big on energy costs. The team at Empire Contractors is exceptional at using their durable roofing solutions to not only set people up with roofs that last, but also to help their buildings become more energy-efficient! Feel free to ask us more about how we can help lower energy costs!
Why Empire Contractors?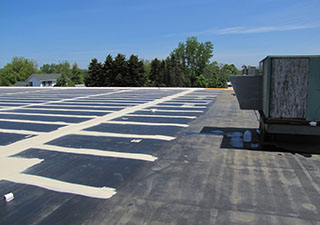 With Empire Contractors, you can always count on first class craftsmanship, fair prices, and honesty. We'll have a look at your roof and figure out the optimal solution given its issues and requirements. Our roof leak detection is extremely thorough and our commercial roofing specialists are accustomed to fixing up many different types of commercial roofs! We have decades of commercial roofing experience and have proven to be one of the best commercial roofing companies in all of Michigan.
Don't Wait!
Roofs that have leaks and other issues can usually be effectively repaired, as long as the problem is addressed early. This is why scheduling roof inspections on a regular basis can be so effective. As soon as you suspect that your roof has an issue, give us a call and we will be over shortly after.
Call Us Today!
Avoid dealing with unreliable commercial roofing companies by choosing Empire Contractors from the start. We've built a solid reputation by delivering flawless project results on a consistent basis. For top quality commercial roofers in Manistee, MI, call Empire Contractors today at (231) 578-4760.