Empire Contractors continues to prove that it is the lead choice for the people of Montague, MI in need of a reliable commercial roofing contractor. We work on many kinds of commercial roofs, including single-ply roofing. For top-quality roofing services at great prices, get in touch with us today at (231) 578-4760.
Roof Restoration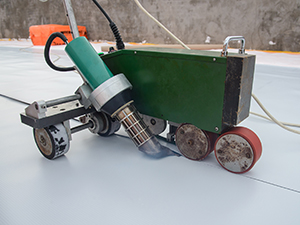 If you are hoping to have your single-ply roofing system fully restored, you can depend on the seasoned roofing specialists at Empire Contractors. Our crew uses roof coatings to seal up the surface of a roof and prevent the need for a roof replacement. Roof restoration is a cost-effective solution that will extend the life of your roof while also increasing the energy efficiency of your commercial building!
Single-Ply Roofing Experts
The craftsmen at Empire Contractors have long been working on single-ply roofing systems. Whether your building has a TPO, EPDM, or PVC roof, our roofing specialists can provide a range of solutions. We'll help keep your single-ply roofing system in excellent condition through regular inspections and maintenance that will help stave off roof leaks!
Our Services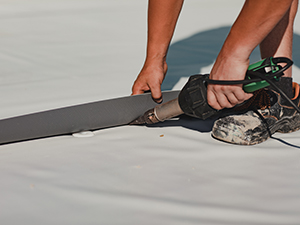 Like any type of roof, a single-ply roofing system can require lots of different services as the years pass by. For all of these services, the people of Michigan can depend on Empire Contractors. Just get in touch with us and we will be able to give you an estimate on your commercial roof.
About Our Company
At Empire Contractors, we try to make getting first-class roofing services as easy as possible for the people of Michigan. Our roofing specialists are safety compliant, licensed, and insured. We help with insurance claims assistance and provide thorough roof inspections. Whenever your roof needs to be looked at by proven roofing specialists, just get in touch with our team and we will take it from there!
Call Us Today!
If your commercial building is protected by single-ply roofing, Empire Contractors has all of your roofing needs covered. Our company is the number one option for those in Montague, MI. For an estimate on your single-ply roofing project, get in touch with our team today at (231) 861-7221.