A rubber roof repair doesn't have to be a bother when you have a team of professional roofers ready to help. At Empire Contractors, we handle repairs, services, and roofs of all sizes throughout Manistee, MI and we'll make sure you have a roof fit to last! At Empire, we've spent the last twenty years working hard to help our customers get the most from their roofs and we look forward to twenty more! Long-lasting solutions are all we believe in and when you call on us for any of your commercial roofing needs, you can be certain any repairs or services will be done with dependable products that will hold up for the long term. If you have a roof in need and want to make sure it's ready to take on the storms of summer, give us a call today at (231) 861 – 7221.
Rubber, Metal, We Do It All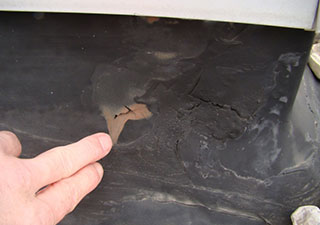 No matter the type of roofing system you have protecting your building, we will handle any required repairs or services appropriately to ensure your roof is ready to keep things protected for years. We know each type of roofing system requires specific care and our knowledgeable roofers are ready to get it what it needs. We believe that our job as a full-service commercial roofing company is to be just that, full-service. We've worked hard to build a team of professionals that are dedicated to bringing our customers the best and we're happy to say that when you call on us, you won't have to worry about being referred to another company for any of your roofing needs. We will never outsource your project, which means you will be dealing with our roofers every step of the way! Whatever type of roof you have atop your building and whatever repairs or services it may require, you can count on Empire Contractors!
Reach Out Today
If you need rubber roof repair specialists in Manistee, MI, you can trust in the experts at Empire Contractors! We've been installing, maintaining, servicing, and repairing rubber roofs for years and we know what it takes to keep them in pristine condition season after season. Reach out today at (231) 861 – 7221.