Has your trusted rubber roof sprung a leak? Empire Contractors can help with a timely and professional rubber roof repair. Waiting can only lead to more costly issues. If you're in Grand Haven, MI and you need some help with your roof, give our team a call at (231) 578-4760.
Why Empire Contractors?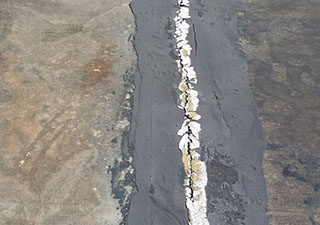 While rubber roof repairs are often quite straightforward for any decent roofing contractor, it's still in your best interest to employ a legitimate company for any sort of roofing service. Too many people try to save a buck by going with an inexperienced contractor who is just in it to make some quick money. This usually leads to having to pay a legitimate company like Empire Contractors to come clean up the mess.
Save yourself the trouble and hire our crew to get it right on the first try. We have over 20 years' worth of service records and continue to build on our already solid reputation. Our company is based out of Grand Rapids, MI which means we are very familiar with what it takes for a roof to hold up in the Michigan climate.
Our Rubber Roof Repairs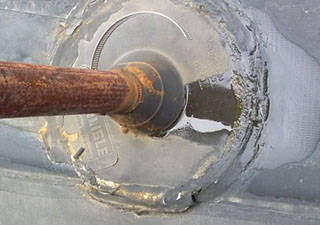 Like any sort of commercial roof, a rubber roof needs some fixing up every now and then. Although known for being low-maintenance, it's normal for rubber roofs to face issues as they start to tack on the years. When you hire Empire Contractors to inspect your roof on a regular basis, you'll keep it in decent condition for a lot longer.
Unfortunately, if you're on this page, there's a pretty good chance that your roof is dealing with the effects of its age or poor craftsmanship. Either way, we can help get your roof back on track. It might make sense to put a roof coating on your rubber roof to give it some more protection. This seamless layer can tack on another 10+ years to its lifespan and can even cut down on your energy costs significantly.
Call Us Today!
When it's time for a rubber roof repair, the team Empire Contractors won't let you down. If you're in Grand Haven, MI, we're ready to swing by to evaluate your roof. All you have to do to get started is call us at (231) 578-4760.