Looking for a company that can handle your rubber roof repair needs with ease? Empire Contractors has a team full of professional roofing contractors that are knowledgeable and experienced with all types of commercial roofing systems. We know how important it is to get each roofing system the specialized care it requires, and we'll customize our solutions to fit your roof's needs perfectly. Commercial roofing systems were designed to last for decades and when you put yours in the hands of professionals, you can rest easy knowing yours will have that chance. For long term roofing solutions in Cadillac, MI, reach out today at (231) 861 – 7221.
Repairs That Last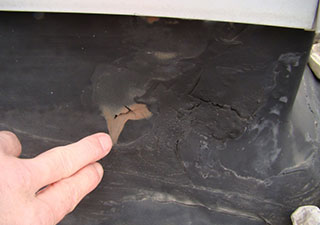 No matter how simple or complex the damage on your roof is, you can be certain when you call on us, we'll handle your roof appropriately every step of the way. We work diligently to make sure you can trust in your roof once again and while we never rush a job, we do always work to get things completed in a timely manner. With our combination of skilled and experienced roofing contractors and quality products, your roof is destined for success when you call on us. Don't deal with the same issue soon down the road, know things are being taken care of for the long haul with the professionals at Empire Contractors.
Why Trust Us?
At Empire Contractors, we've spent more than twenty years building our great reputation in the area and we know our superior customer service and workmanship keep our customers calling on us. We built our company on honesty and know that quality is important in every way. When you have a roof in need, you can be confident that the team at Empire Contractors will get things taken care of quickly and effectively.
Call Today
Need rubber roof repair specialists you can trust in Cadillac, MI or the surrounding areas? Empire Contractors continues to bring building owners, property managers, and more long-lasting solutions and we look forward to helping improve your roof's condition. If you have a damaged roof, don't hesitate, call our team today at (231) 861 – 7221.