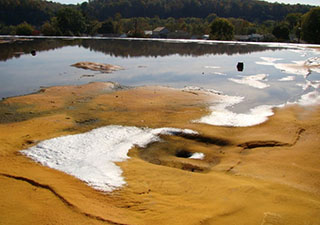 At Empire Contractors, we understand that a flat roof replacement can be a frustrating thing to deal with and like all our commercial roofing services, we work to make the entire process as hassle free as possible. The best way to make a flat roof replacement simple is to make sure you aren't dealing with a premature roof replacement. At Empire Contractors, we continue to help our customers avoid premature roof replacements with routine roof inspections and services and our customizable roof maintenance programs. While we know a roof replacement will be inevitable at some point, we'll work to make sure you can get the most from your existing roof. Whatever your roof needs in Cadillac, MI, we've got you covered, give us a call today at (231) 861 – 7221.
Know Your Options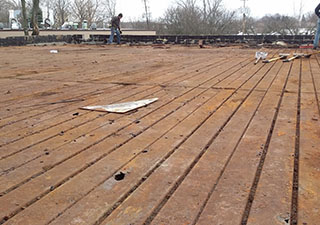 As a building owner or property manager, it's important to know your options when it comes to the roofing system you have keeping things protected. You have options when it comes to replacing your roof and you have options when it comes to protecting your roof and at Empire Contractors, we'll make sure you are well informed with it all! When you get a roofing system suited for your needs, it will have a better chance at success. For example, if you have a restaurant that requires more dependable protection against chemicals and grease, a TPO or PVC roofing system could offer you better protection. If you would like a more cost-effective option that can be easily recoated over the years, a rubber roof may be the choice for your building! Whatever the case, we're sure we've got a roofing system that will work well for you, call our office today to learn more!
Reach Out Today
Don't let the need for a flat roof replacement overwhelm you. When you call on Empire Contractors, the first thing we'll do is professionally inspect every inch of your roof. If we believe you could get a few more years of life from your roof with a restoration or other service, we'll make sure you know your options. If it is indeed time for a new roof, we'll work with you to get things taken care of quickly. For trustworthy solutions in Cadillac, MI, reach out today at (231) 861 – 7221.