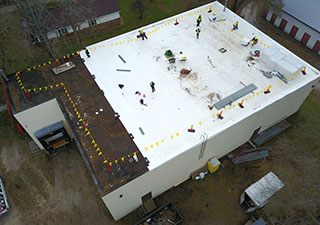 As a leading commercial roofing company in Wyoming, MI and the surrounding areas, the crew at Empire Contractors is ready to handle all your roofing needs with ease. We install, replace, repair, service, and maintain a wide array of commercial roofing systems and we'll make sure yours gets the specialized care it requires today. When you trust your roof to a team of professionals, you'll be able to get a long life from it just as it was designed to have and you can rest easy knowing it will be able to get the job done right season after season. We've spent the last two decades delivering quality roofing services and we know what it takes to help roofs in our area succeed. For customized roofing services and solutions that won't break the bank, call Empire Contractors today at (231) 861 – 7221. Setting the standards for excellence for roofing companies for more than twenty years.
Complete Coverage
When you call on Empire Contractors for any of your roofing needs, you can be sure you will be working with our professionals every step of the way from the moment you call. We put you and your roof first and will always work on your roof as if it were protecting our own employees. It doesn't matter if you just need a quick fix, we will make sure your roof is always being handled with the finest workmanship and products around so that it can continue to last for years. Don't worry about being referred to a company you can't trust, we're ready to get your roof the care it needs to last!
At Empire Contractors, we're proud to offer a long list of roofing services and solutions to the people of Wyoming, MI. Our services include: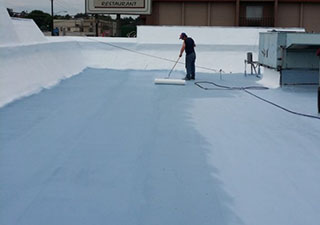 Roof inspections
Roof estimates
Leak detection
Roof repairs
Roof coatings and restorations
New roof installations
Roof replacements
Roof maintenance
Claims assistance
And more!
Call our office today to learn more about how we can help improve your roof's condition so you can know it's ready to last with confidence all winter long!
Reach Out Today
Roofing companies shouldn't cause you stress, they should take away the hassles for you! Trust the team at Empire Contractors with all your roofing needs in Wyoming, MI. As a superior commercial roofing company in the area, we're here to help. Reach out today at (231) 861 – 7221.