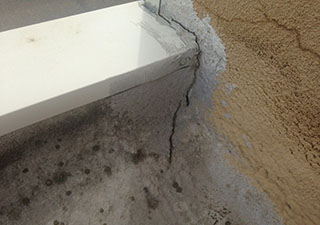 Having your commercial roof professionally evaluated shouldn't be a stressor! At Empire Contractors, we're a family owned and operated full-service commercial roofing company and we're honored to say we've been bringing our neighbors in Wayland, MI quality roofing services they can count on for decades. We have a team full of professionally trained roofing contractors and every one of them knows exactly what to look for when inspecting your roof in its entirety. With a roof inspection from our team, you can rest easy knowing no issues will go unfound. This means no large costly repairs will be surprising you soon down the road. Know your roof is ready for our cold Michigan winter that's right around the corner, give us a call today at (231) 861 – 7221.
Trusted Solutions
Empire Contractors continues to provide trusted roofing solutions that allow our customers to get the decades long life from their roofs as they were intended to have. The first step in ensuring you can get the most from your roof is a flawless roof installation, when you put your roof replacement or new roof installation in our hands, this is a guarantee! Once your roof has been installed perfectly, keeping it inspected and maintained is the next step in a long, successful life.
To keep things simple, we offer preventative roof maintenance programs that will keep your roof regularly inspected each year which means any issues your roof may have will be caught and resolved early on every time. At Empire Contractors, we've been in the industry long enough to know what works and we're here to pass along our knowledge and experience with every one of our customers. Don't let your commercial roof cause you grief, put it in our skilled roofing professionals' hands today!
Reach Out Today
Schedule a roof inspection today before the harsh Michigan winter takes hold here in Wayland. Empire Contractors delivers the finest roofing services in the state and we look forward to helping your roof succeed. Reach out today at (231) 861 – 7221 and find out why we continue to be the trusted roofing company you can rely on.