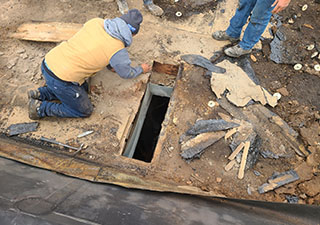 Keeping your commercial roof in prime condition year after year is an easy way to avoid a premature flat roof replacement. Let us say that again in other words, staying ahead of the needs of your commercial roof can pay off big in several ways. At Empire Contractors, we've been helping our customers get long lives from their roofs for decades and our skilled roofing professionals know what it takes to help your roof succeed. While a roof replacement is an inevitable thing at some point, you can put your roof in the right hands to make sure it won't be a sooner thing than necessary. We have roof restorations and many other roofing services available that will help your roof succeed with confidence season after season. If you're tired of stressing over the needs of your commercial roof in Wayland, MI, reach out to the experts at Empire Contractors today at (231) 861 – 7221 and know it can be a thing of the past!
Keep It Fresh!
At Empire Contractors, we offer roof maintenance plans to our customers because we know that keeping your roof clean and fresh is a great way to get the decades long life from it that it was designed to have. When we inspect your roof, we will also give it a solid cleaning meaning any debris or other issues will be frequently taken care of. It may sound odd that you need to clean your commercial roof, but if you like getting the greatest return on your investment, then it pays to keep it protected! Empire Contractors is always at the ready to help you have a roof you can trust in and you can rest easy knowing our professionals will keep your roof protected!
Call Today
Don't let a flat roof replacement overwhelm you, trust your roof to the professionals at Empire Contractors and we'll keep every roofing service as hassle free as we can. When you need roofing solutions you can trust to last in Wayland, MI, Empire Contractors is the team to call. Call our office today at (231) 861 – 7221.