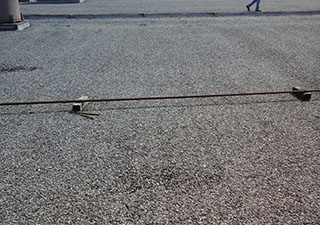 A roof inspection is an easy way to guarantee that your commercial roof will last for many extra years. When you hire the team at Empire Contractors to complete your roof inspection, you are getting the finest roofers available and they will provide you with the most thorough report of your roof. All our technicians are highly trained and equipped with the proper tools and technology to diagnose any issues that might be going on with your roof. We will then provide all the possible solutions to get your roof back in its prime condition so that you can be certain you won't be dealing with leaks anytime soon. Reach out to us today at (231) 861 – 7221 to set up a roof inspection in the North Muskegon, MI area.
Always Ahead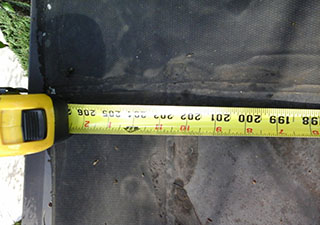 Roof inspections are the best way to stay ahead of any necessary roof repairs and ensure that you are always in the know about the condition of your roof. We recommend two annual roof inspections and recommend that you have it inspected after any major weather event as well. This lets our team of roofers find any developing issues before they turn into large costly repairs and saves you big on future roofing costs.
Customizable Maintenance Plans
Along with regular roof inspections, we also offer customizable maintenance plans which allow you to truly get the most out of your current roof. With regular inspections and maintenance, your roof is sure to last many more years and helps prevent replacing a roof prematurely. Our customizable maintenance plans let you pick and choose what services we perform and when so that you are never blindsided by your roofing costs. Having us on top of your building regularly also ensures that you always know the condition of your roof and how it is performing.
Reach Out Today!
When you are ready to have your roof inspected by the most qualified commercial roofing contractor in the North Muskegon, MI area, give our team a call at (231) 861 – 7221. We are ready to provide our clients with a thorough report of their roof after we complete a roof inspection and we look forward to work with you!