People misjudge the importance of having roof inspections. They aren't only a formality, regular roof inspections will help stop issues from emerging and are very effective at saving you money on your roof. Empire Contractors will provide you with thorough roof inspections. To schedule a roof inspection for your business, call us today at (231)-861-7221.
Prevention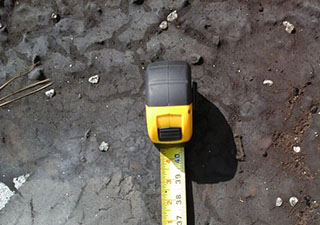 Regular roof inspections from a company like ours means you will have less roof problems. Instead of calling other contractors that won't do the job correctly you can call us and we will do whatever you need and we will make sure that these issues don't pop up again. We will look for ponding water, seam separations, loose flashing, and much more.
It is a good idea for you to schedule roof inspections after major storms hit because hail and heavy winds can cause many problems to your roof. However, even if your roof hasn't been leaking and there haven't been any major storms recently, it is always a good idea to schedule a roof inspection a few times a year. Many leaks could cause damage to your building or roof without showing any clear signs.
Maintaining Your Roof
When you choose Empire Contractors to keep an eye on your roof for the years coming, we will be able to maintain your roofs condition and keep it in tip top shape. This means you will have a longer-lasting roof which leaks less than others. Our maintenance plans can be customized to fit your roof. By being on top of necessary maintenance, you will save a great amount of money and hassle.
Roof Restorations
If you are tired of calling contractors and having them inspect your roof and repair leaks constantly, you might need to consider having a roof coating done. Roof coatings can help you avoid a full roof replacement for many years because of the seamless layer that restores the condition of your old roof. As years go by, you can call us if your business has relocated to a different place.
Contact us Today
Empire Contractors is a top choice for customers in the Ludington, MI area. Our company offers any and all kinds of commercial roofing services. We can help you with roof inspections and whatever follows that. Contact us today at (231)-861-7221 to get a free onsite estimate.