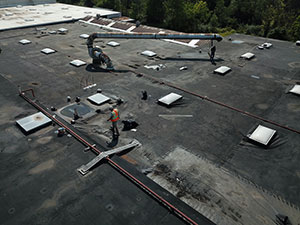 To keep your commercial building safe, you need to make an appreciable investment in its roof. Nevertheless, you might be left disappointed when this expensive roof begins to have contracting problems. If you are an industrial building owner, you need to understand that all types of roofs, regardless of their application, are prone to deterioration. The only way to keep your roof in an optimal state for its supposed lifetime is if you have top-rated roofers at your disposal for its required upkeep. Empire Contractors can proudly offer commercial building owners of Grandville, MI high-quality roofing services, including an inexpensive roof inspection. Looking for roof inspection specialists? Just reach out to us at (231) 861-7221!
Make Savings!
As the number one commercial roofing company in Michigan, we believe that one of the primary reasons why industrial building owners delay the maintenance of their roofs is financial constraints. That is just the reason why our roof inspection service is offered at a very affordable rate.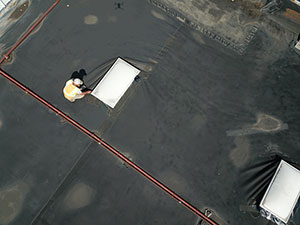 Our roof inspection service includes going over every nook and cranny of your roof to figure out any issues that it may have. The roof inspection service, conducted twice or thrice throughout the year, allows us to locate any problems quickly and put them to bed before they become a headache.
Why Choose Empire Contractors?
If you are a commercial building owner in Grandville, MI, you have a diverse list of options to choose from when it comes to hiring a roofing company to handle your roofing needs. However, what makes us unique is our world-class craftsmanship, use of premium roofing materials, and custom-tailored solutions. Thanks to our multiple years of expertise, we can return your roof to its prime on the first attempt!
Get in Touch with Us Today!
Have you been holding up the inspection of your roof for quite some time now? Well, with Empire Contractors at your service, you have got nothing to worry about. If you are an industrial building owner in Grandville, MI, get in touch with Empire Contractors any time at (231) 861-7221 to get started!