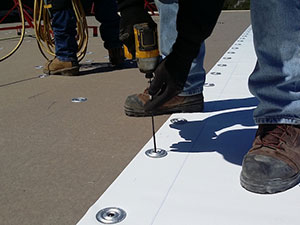 Does the flat roof installed atop your business building need to be replaced? If so, then you are likely in search of a variety of ways to enhance its performance. Nevertheless, you need to realize that after a certain amount of time, your flat roof can simply no longer able to offer you the unchallenged protection that you need. That is when you need to get it replaced with an all-new roof. While the magnitude, as well as the costs involved in a flat roof replacement project, can be immense, Empire Contractors strives hard to make sure that you are given a top-quality roof replacement service at an affordable price. Hence, if your commercial building is based in Grandville, MI, feel free to get in touch with us at (231) 861-7221 for more details!
Your best option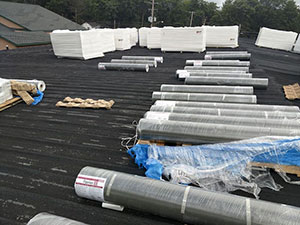 If your commercial roof is unable to keep up with the harshness brought about by Mother Nature, the most workable way for you to deal with the problem would be to have your roof treated with a roof restoration service, such as roof coating. A roof coating is the best alternative to a roof replacement; in addition to being relatively inexpensive, it can set your roof up for longevity and success. In some cases, when the state of your roof is irreparable, a full-on roof replacement is the only feasible solution. Even then, we have got your back!
For A New Roof, You Can Depend On
During our time in the construction industry, one of the primary reasons behind our rising fame has been the use of superior roofing materials in every single one of our roofing jobs, including roof replacement. By using top-of-the-line materials, we make sure that you don't have a single shadow of a doubt when counting on the new roof that we install for you!
Reach Out Today!
Is your commercial flat roof in Grandville, MI facing issues lately? Well, then for the continued protection of your business premises, you need to have them replaced. Reach out to the expert roofers of Empire Contractors at (231) 861-7221 for a fast roof inspection!