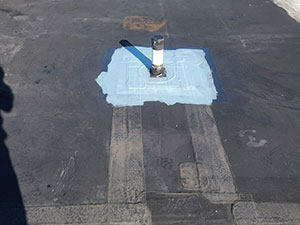 Due to the unmatched toughness and durability that a rubber roof features, it is the leading choice of the majority of the business building owners in Michigan. However, the acute and changing weather of America can challenge the limits of your rubber roof. In other words, in order to get the most out of your rubber roof, you must have a long-standing repair service at your disposal. Empire Contractors is proud to bring the industrial building owners of Grandville, MI, top-of-the-line roofing services, including rubber roof repairs. Our goal is to provide our honored clients with the undisputed protection that they deserve, all year long. Reach out to us today at (231) 861-7221 for more information!
Dependable Repairs
It is natural for your rubber roof to run into problems. It can cause contract problems, like seam shrinkage. However, no matter the issue at hand, Empire Contractors has got you covered. Our time in the roofing industry has been spent going over the nitty-gritty of a variety of roofing problems and learning about their best possible solutions.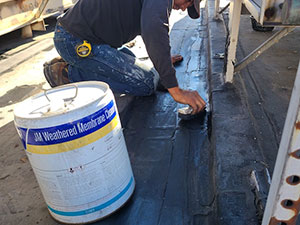 The success of our efforts can be attributed to the top-quality workmanship of our technicians. Furthermore, we make sure to use only premium roofing materials in each one of our tasks, meaning that irrespective of the work at hand, these materials will last for multiple decades.
Custom-tailored Services
There are a great many roofing companies to choose from when it comes to resolving the woes of your rubber roof. Empire Contractors is able to stand out due to its advanced and customized services. Before starting any roofing task, we conduct a detailed inspection of your roof so that the real cause of concern can be sniffed out. Having done that, we make the necessary suggestions right away.
Reach Out Today!
Are you in doubt as to what should be done about the degenerating state of your rubber roof? If you are an industrial or commercial building owner in Grandville, MI, just get in touch with the invested roofing team of Empire Contractors at (231) 861-7221. We will carry out first-class repairs on your roof and put it back on the pathway to longevity!