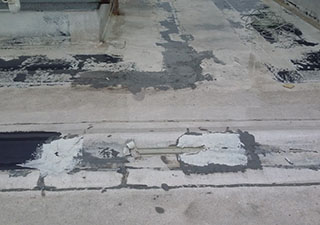 Thinking it's time to have that flat roof repair taken care of on your building? With the winter season not far off, now is a great time to have your roof professionally inspected to ensure any and all necessary repairs and services can be handled appropriately before the snow is here. If you're unsure of the condition of your roof, the team at Empire Contractors can help! We deliver quality inspections, repairs, restorations, replacements, and much more to building owners and property managers throughout Kentwood, MI. Don't wait, even a small issue that's left to sit can quickly cause major damage to your roof or building. At Empire Contractors, we'll work to keep your roof in great condition, and we'll get things taken care of right away! Give us a call today at (231) 861 – 7221 to schedule a repair, service, or inspection!
Quality Repairs, Every Time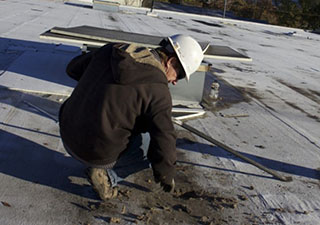 At Empire Contractors, our motto is "Roof It Once", because we believe it should essentially be that simple. We know the success of a roof starts off with a flawless installation, after that, routine maintenance is crucial to its longevity. We work to keep our customer's roofs in prime condition throughout their lives and one way we can continue to do this is with our roof maintenance programs. These programs can be custom tailored to fit your needs and your budget perfectly and they ensure anything your roof needs will be taken care of at the right times, keeping any issues small and simple. One commercial roof should keep things protected for decades, trust Empire Contractors for long-lasting services and solutions that will truly help you get the most from your roof and your investment.
Reach Out Today
Don't let a simple flat roof repair sit, it's important to get your roof repaired or serviced quickly when it's due so that you can keep it in peak performing condition. Here in Kentwood, MI, we're in a gorgeous area, but our weather and climate can test our roofs a bit. With our professionals keeping tabs on your roof, you won't have to worry about a thing! Empire Contractors has the experienced professionals your roof needs, reach out today at (231) 861 – 7221.