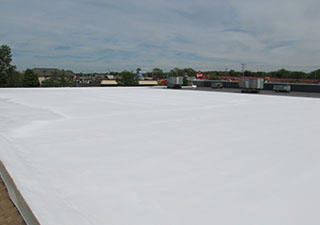 A roof coating is an incredible way to protect your roof so that you can have the confidence you did when it was brand new! At Empire Contractors, we are proud to know that our team continues to deliver flawless results on every roof we work on. Your roof coating will be applied properly so that you can truly be worry free about the protection of your building once again! If you have a building in the Battle Creek, MI area, we know it gets put to the test all year long with the extreme weather we see, especially in the winter and summer. A roof coating gives your roof an added layer of protection that can have it performing like a new roof for years. If you're concerned about the condition of your roof or if you'd like to learn more about this great roofing service, give us a call today at (231) 861 – 7221.
Restore vs. Replace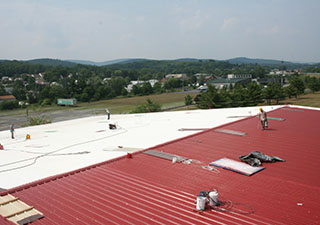 Many times, our customers call us out for an inspection because they believe it's time for a full roof replacement on their commercial building. More often than not, we are happy to let our customers know that they can actually get quite a few more years of life from their current roof with a roof restoration, or roof coating. Premature roof replacements are far too common, and we will work hard to make sure you never have to worry about this being an issue for you. After a thorough inspection, we will let you know the condition of your roof and what our recommendations are. We will never recommend that you invest in a failing roof, but we will also do our best to help you get the most out of your current roof! If we believe your roof could benefit from a roof coating, we will gladly discuss your options and get things going!
Reach Out Today!
At Empire Contractors, we do our best to ensure our customers get long lives from their commercial roofs, after all, they were designed to last for decades! Roof coatings are a great way to keep your roof performing like new year after year while helping to keep you worry free about the protection of your building. A properly applied roof coating offers watertight protection that can hold up for years with the proper maintenance. Building owners in Battle Creek, MI continue to call on us for long lasting solutions and we look forward to helping you! Reach out today at (231) 861 – 7221.