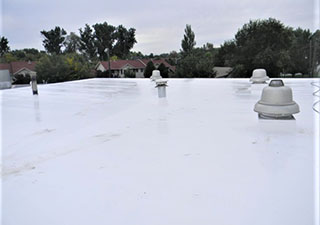 As the snow melts on our roofs after the long winters here in the Ada, MI area, it's not unusual to wonder if any water is going to find its way in. At Empire Contractors, we work hard to make sure this is never a concern for any of our commercial roofing customers and we're proud to say we continue to bring our customers the peace of mind they deserve with trusted protection throughout the entire year. Your commercial roof was designed with longevity in mind, but that doesn't happen often without the proper assistance. Our roofing professionals know what it takes to help your roof succeed and often times, a roof coating is a great solution to help it happen with ease year after year. Find out how to keep things in shape while keeping your roofing costs low and yourself at ease, call Empire Contractors today at (231) 861 – 7221.
Quality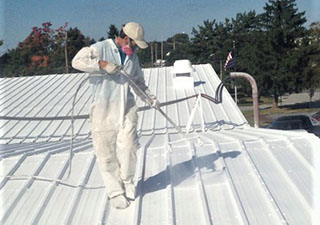 One of the principles our company was founded on is quality. We know that quality is never an option and that's why we bring our customers and their roofs only the highest quality roofing products on the market. Pair that with our roofer's commitment to only the finest quality workmanship and you'll continue to have a roof destined for long term success. We know your roof is a substantial investment and we'll continue to be here to help you keep it protected with confidence to ensure it can in turn, keep you and everything inside your building protected as well. With an unmatched commitment to quality in every way, you can truly take a sigh of relief when you put your roof in our professional's hands.
Reach Out Today
A roof coating is often a second chance at a fresh start for your roof and that's especially true when you have the skilled roofing professionals at Empire Contractors doing the work on yours. We deliver quality commercial roofing services and solutions throughout Ada, MI and we know how beneficial a roof coating can be for your roof and your budget! Help things last and save yourself time, money, and hassle. Empire Contractors is here to help, reach out today at (231) 861 – 7221.