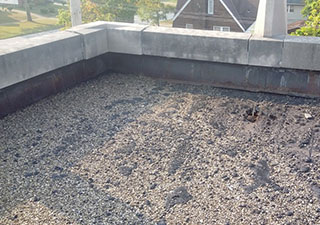 Flat roofs continue to be a common choice for commercial and industrial buildings and at Empire Contractors, our roofing professionals are more than proficient with all of them. As a full-service commercial roofing company, we believe it's our duty to be your one-stop shop for everything involved with commercial roofing. That means we can properly repair, restore, maintain, service, or replace any type of flat roof you have atop your building. For building owners, facility managers, and more in Ada, MI and the surrounding areas, we've got you covered, and we look forward to making your roof one you can trust in during any season. Give us a call today at (231) 861 – 7221 and get a roof inspection scheduled for this coming spring.
Avoid Recurring Issues
As a building owner or facility manager, you've got a lot on your plate and recurring roofing headaches shouldn't be added to that. At Empire Contractors, when we come out to repair your roof, no matter the kind, we will work diligently to ensure any repairs are done to last. Your commercial roof was designed with longevity in mind and with our crew keeping things in the right condition, yours will have the chance at the decades long life it was intended for! If you have recurring roofing issues, call our office today and know they'll soon be gone for good!
Only the Best
At Empire Contractors, we've been in the industry for decades and we've learned that using only the finest roofing products around is the only way to go. Anytime we're on your roof, we'll be bringing only the best craftsmanship and roofing products that will leave your roof set up for the long-term success it deserves.
Reach Out Today
Don't let the need for a flat roof repair cause you stress, with spring right around the corner in the Ada, MI area, it makes it an ideal time to have your building's roof inspected and serviced or repaired if necessary. The crew at Empire Contractors is here to keep things in shape while keeping you focused on your other tasks at hand. Reach out today at (231) 861 – 7221.