Building owners and property managers in Plainwell, MI and the surrounding areas know who to call when they need a flat roof repair or service of any kind. Empire Contractors is proud to bring you full-service roofing solutions and with a service record dating back more than twenty years, it's no wonder our neighbors know we're here to help their roofs succeed. Long term roofing solutions are what we bring to every roof and because we know every roof is unique, we'll make sure your roofing services are customized to fit your needs perfectly. We're ready to be your go-to commercial roofing company in Michigan, reach out today at (231) 861 – 7221 and know you'll have a roof you can rely on all season long.
Always Quality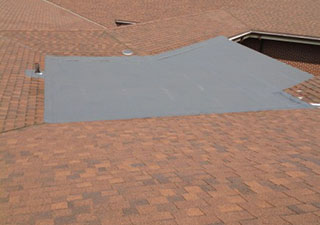 At Empire Contractors, we've seen the devastation that shoddy work can cause to a commercial roof and that's just one reason we're committed to bringing you and your roof only the finest quality roofing products and services on the market. Whether we're repairing, restoring, servicing, or replacing your roof, you can be sure only trusted materials will be used in the process. Conklin roofing products are just one of our go-to products and they've been delivering quality products for decades.
We don't just slap on a product and call it good, when we inspect your roof, we will also be cleaning your rooftop to ensure no debris or other issues are left to sit. Trust your roof, and your investment to the experienced and knowledgeable roofing professionals at Empire Contractors and know you'll have a roof destined for long term success. With something that was intended to last for decades, it only makes sense to allow it that opportunity!
Call Today
If you need a flat roof repair or service done before the winter season hits here in the Plainwell, MI area, Empire Contractors is ready to provide quick and effective services that won't break the bank. With a long list of roofing services, our team brings your roof what it needs to last. Give us a call today at (231) 861 – 7221.